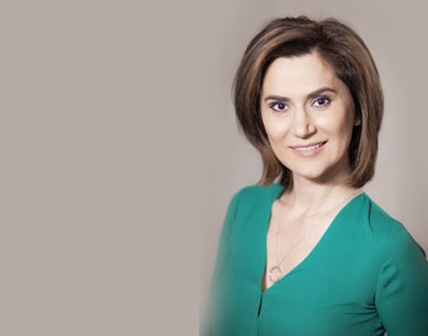 Eriona Robescu R.D.H., CEO
Eriona was born in Albania and moved to Cleveland Ohio in 1997 before relocating to Arizona. Coming from a cross cultural world enabled her to speak five languages fluently. Eriona commands the languages she speaks so well, one might think she is a native, whether she is in Albania, Italy, Romania, Turkey or the grand ol' U.S.A. This makes it a delight to speak with her in any dialect. Eriona earned her Bachelors in Accounting from Baldwin-Wallace University in Ohio. Her command of numbers found its expression in her first job as a math tutor. Her equal command of languages also created opportunities for her to work as a translator. Eriona's passion is expressed in serving others in the world of dentistry. In 2002, she received her hygiene degree and began practicing shortly after.
Eriona continued her education into new sciences, an example being Myofunctional Therapy. This is the science of how the faces muscle patterns impact the development and function of the teeth. Her passion and pursuit of knowledge have established a desire to not only perform these life-changing procedures but to teach them to other hygienists as well.
Eriona enjoys reading the classics, traveling (Italy being a favorite destination), good movies, getting alone with the road on long runs, and clearing her head through yoga. Eriona says that she is defined by her absolute passion for her work and seeing the health and life-changing impact it has on those she has come to care a great deal about – her patients.